In Stock 

Ships From US
NO ONE WANTS TO WASTE TIME DEFROSTING A CAR ON A COLD DARK MORNING...
Early work mornings suck and to make things worse you've got ice to scrape. After finally clearing the windscreen you're greeted with a freezing cold car interior and you're running late.
"YOU SCRAPE ALL THE ICE, GET IN YOUR CAR READY TO GO, AND THEN THE WINDOW FOGS UP AND YOU CAN'T SEE A SINGLE THING...."

Winter brings about a lot of hassle in our daily lives. Driving can be especially dangerous with snow & fog all over your windshield. If you drive in winter you know how dangerous and nerve racking poor visibility can be this is one of the reasons road accidents increase during this time by 130% !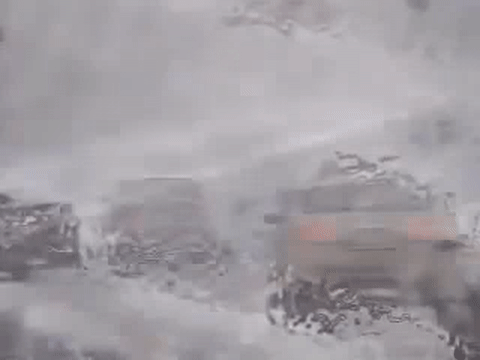 According to US Optic association up to 90% of driving decisions are based on VISIBILITY. When frozen debris and fog occurs driving becomes hazardous. Your windshield can now get rid of snow, fog whilst heating your car interior with FROSTBUST™ 12v Car Heater/Windshield Defroster.
Up to now your options were limited and potentially dangerous if you ever tried to wipe your windscreen with a cloth or your sleeve while driving or risk pulling over to the side of the road in cold winter weather, you will recognise how unsafe these options are. 
Features
Plug-in and power on.

 

Just plug it into your vehicle's cigarette socket and turn it on an watch the car rapidly become warm.
Portable with 360-degree rotatable support.

 

Designed for free adjustment, for convenience and practicality.
Safe and durable.

 

Made from ABS and polymer heat-resistant plastic.
Automatic heating. Quickly

 

heats the air

 

without having to wait

 

for your engine to warm up

Easily mountable

.

 

Can be fixed on an anti-skid pad or with double-sided adhesive
Built-in fuse.

 

Automatic power failure protection

User-friendly handle

.

 

Very easy to use
FROSTBUST™ 12v Car Heater/Windshield Defroster is environmentally friendly and practical, and features automatic heating with protection against overheating.